2022-03-23 by Shawn
HR-X40 COMPACT ELECTRIC BIKE
HR-X40 is a newly developed small compact electric bike with 14″ pneumatic tires and a 350W brushless motor.https://www.youtube.com/shorts/Ei2lP8nCnMg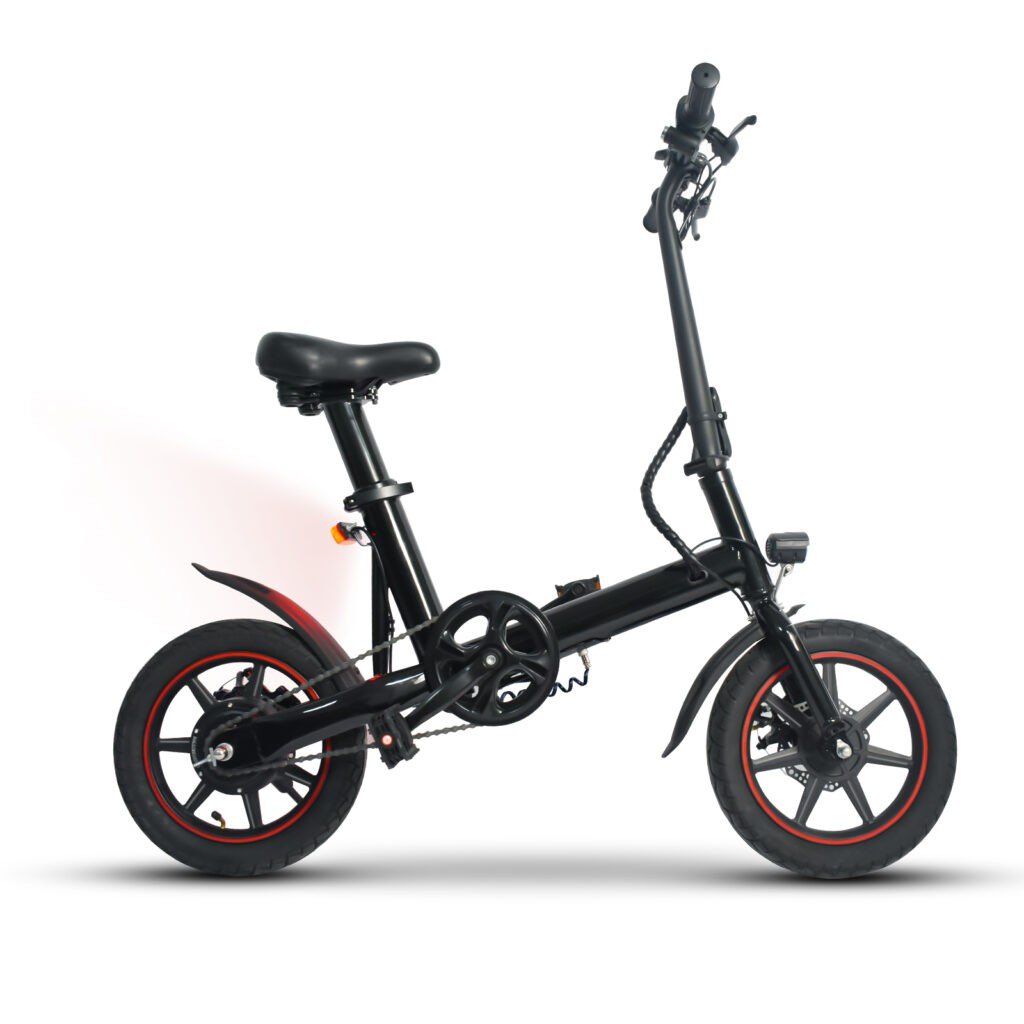 The steel frame will allow the HR-X40 to withstand a weight of almost 120 kg.
The dual disc brake system will allow you to control the speed at any time during the ride until it is safe to stop. 14″ front and rear pneumatic tires will make your ride more comfortable on all kinds of roads.
The unique cylindrical battery compartment is hidden under the seat, which protects the battery from rain while adjusting the height of the seat. You can also remove the battery compartment and place it in any safe place for charging.
HR x40 electric bike is perfect for urban transportation, lightweight, comfortable, fast, suitable for riding on all kinds of roads, is a small electric bike for young people. Please remember to bring your helmet before riding.